Fellows Research Grant Program
The Fall Cycle application submission period is now closed.
The Foundation has long recognized the difficulty in training new thought leaders in clinical and basic science. Funding and support for fellows remains quite limited both during their training and as they move into nascent academic careers. Our Fellows Research Grant Program is an integral part of what we do to support fellows and junior investigators. Obtaining new grants is often dependent on prior grant recipient history and the ability of fellows to successfully initiate new research projects. This is critical for further long-term career development. A rigorous MD peer-reviewed grant process gives a very thorough high-level evaluation and feedback to all fellows who participate. Grant awardees whose projects pass this rigorous review can utilize these projects as springboard to future success in the field, creating our leaders of tomorrow. Each academic year, the Foundation awards research grants in two cycles beginning in January and June. Similar to NIH grants, awards are based on the quality and impact of the research proposed; the fellow's direct learning opportunity, with consideration given for the applicant's experience and enthusiasm; and the learning environment provided by the institution and mentor. We understand that a fellow's research project is often a component of a larger department project, however, the fellow's proposal should demonstrate the specific research and work that the fellow will complete as part of the larger project.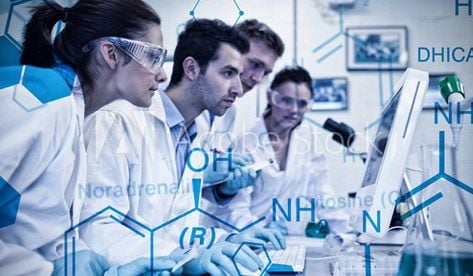 Research Proposal of no more than 2,000 words

Graphs and Images submitted in the Optional Documents Section

Budget for Grant Funds

Applicant's C/V

Statement from Applicant's Mentor

Human Research Committee Approval

Animal Research Committee Approval

Committee on Biohazards Approval
The applicant must be an
endocrine fellow
working at an accredited university, medical school, or research institution and be sponsored by a full-time faculty member. Both the applicant and the sponsor must be recommended by the chairperson of the department in which the proposed research is to be undertaken.
The applicant should hold a MD, DO, or MBBS degree and have completed residency training. MD-PhD applicants should have no more than two years post-doctorate experience. PhD applicants without an MD or DO degree may apply, however, priority will be given to MD, DO, and MBBS applicants.
Regardless of degree, the applicant must have at least ONE (1) full year of fellowship remaining in which to complete the project. For the Fall 2022 Grant Cycle, this means you should not complete your fellowship prior to November 2023. Past recipients of an Endocrine Fellows Foundation grant award are eligible to apply.
The applicant's institution, the sponsor, and the applicant will be jointly responsible for the accuracy and validity of the information contained in the application. All parties will need to sign-off on the application via the application portal.
Recognizing the increase in costs and materials, 2022 Grant Awards will be in the amount of $7,500.
Fall 2022 Cycle
• Application Dates: June 10 – August 17, 2022
• Project Dates: November 1, 2022 – October 31, 2023

Spring 2023 Cycle
• Application Dates: January 10 – March 10, 2023
• Project Dates: June 1, 2023 – May 31, 2024
All applications must be received through EFF's grant system by the designated closing date. Late or incomplete submissions will not be reviewed; this includes institution sign-off.
Grant recipients will be required to make regular progress reports to the Board of Directors of the Endocrine Fellows Foundation. The first such report for fellows will be due six months from the starting date of the research project, and the final report due at the end of twelve months. The final project report must include a reconciliation of the actual project expenses compared to the originally submitted budget for the grant. ANY changes to the proposed research or budget must be approved by the Endocrine Fellows Foundation.
Grants applications are reviewed by a national faculty team of research thought leaders. The Endocrine Fellows Foundation will supply critique comments upon request. Applicants are welcome, if not funded the first time, to resubmit their grant for possible funding in the next cycle.
Publications, including abstracts of presentations at scientific meetings, resulting from a project supported by an Endocrine Fellows Foundation research grant must carry the following acknowledgment: "Funding for this project was received from the Endocrine Fellows Foundation."
Notify the Foundation of all such publications at
info@endocrinefellows.org
. This information will be shared with Grant donors. We would like to share your success with the Endocrine Fellows Foundation Community via our newsletters, website, or social media. Please let us know if you would prefer that your work not be shared publicly.
TThe Endocrine Fellows Foundation research grant recipients must agree to present the results of their research at a future designated Endocrine Fellows Foundation event. If an appearance at am in-person forum or educational session is requested, a stipend towards travel and hotel will be provided. This is in addition to the grant.
Grant funding determines the number of awardees for each cycle. Applicants are welcome, if not funded to resubmit their grant for possible funding in the next cycle.
Each grant will be a one-time award for a one-year time frame, The Endocrine Fellows Foundation will not fund salaries of any kind or indirect research costs (i.e., computers, software, durable equipment, faculty support, etc.), organization memberships, or tuition support for degree enhancement. Expenses submitted in a project budget can include experimental supplies, animal costs contingent on compliance with applicable PHS Policy requirements, and expenses for clinical studies including costs for participation of subjects, statistical analysis, and evaluation of results. Statistician costs and publication costs should each be less than 25% of the submitted budget.
Endocrine Fellows Foundation research grants will be awarded to the institution on behalf of the fellow. The institution will then administer the funds. Unused EFF grant funds must be returned to the Foundation 60 days after the project ends or the fellow awardee leaves the designated institution.
See the
Grant Application FAQs page
for additional information such as Q. "May I apply for a fellows grant even if my IRB approval is still pending?" A. Yes, you may apply. If selected the grant award will be held until IRB approval is confirmed.